Falk Sizzler Set
Comprised of a selection of pieces recommended by our customers as well as our panel of cookery enthusiasts, the sizzler set will have you frying, sautéing, searing and sizzling like the pros.
One of our hottest items, this exciting set will really enhance your cooking experience. Go ahead and turn up the heat with Falk Culinair.
Falk Ref: FCS03
Total weight of this set: 7.21 kgs (15.9 lbs)
Please click items listed above for the specification of individual pieces.
Add the Falk Sizzler Set to your cart
Price
£705.00 £525.00
IN STOCK
Customer Reviews
No reviews have been posted for this item yet!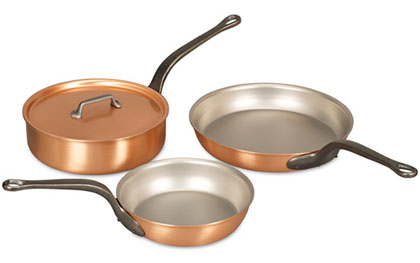 Rollover the image to zoom, or click to view this in high definition.
May we also suggest
£690.00 £515.00
£1,990.00 £1,465.00
£1,055.00 £780.00
£1,120.00 £835.00
The Falk Guarantee...
As you may already know, we provide a "copper-bottomed" guarantee!
If you are not totally satisfied when you receive your Falk Copper Cookware, you can simply return this to us for a full, no-questions-asked refund.
In addition, all our products carry a lifetime warranty against any manufacturing defects.
Free next day UK delivery on all orders over £50