Customer reviews for the
Falk 20cm Copper Saute Pan
Falk Ref: INO2560SF
Read what other customers who have bought this product have to say, or if you already own this product yourself, please post your own review...
Login and write a review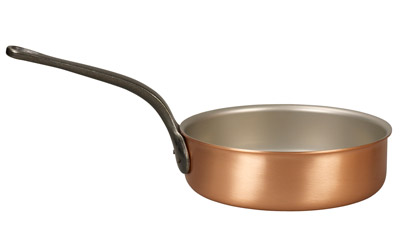 "Beats all the rest" -
Mr Edward Johnston
I love Falk copper pans. I've used most of the other famous brands (le creuset, Woll, All Clad etc.), but Falk comes out on top. This sauté pan is so useful - making one pot single meals, reducing sauces, making emulsion sauces to name a few. It's so versatile and like all Falk products is top quality and beautiful to look at.
2015-07-22
Published: Wednesday, 22 July 2015
498 customers found this review helpful. Did you? Yes, I did!
"Handy little pan" - Jonathan
I would recommend this product to a friend!
A nice pan for 1-2 portions. Light enough to saute' and small enough to fit in the oven comfortably. For those currently without a saute' pan looking for something more multi purpose, you might consider the next size up. If you already have a larger saute' pan you will probably find this compliments it nicely
2014-12-14
Published: Sunday, 14 December 2014
543 customers found this review helpful. Did you? Yes, I did!