Customer reviews for the
Falk 24cm Copper Wok with Helper Handle
Falk Ref: INO2598SF
Read what other customers who have bought this product have to say, or if you already own this product yourself, please post your own review...
Login and write a review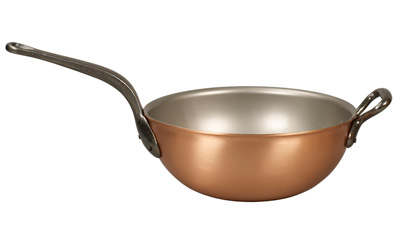 "Beautiful piece of cookware" - David
I would recommend this product to a friend!
As well as looking absolutely stunning, this wok doubles up as a great pan for making sauces in.

Build quality is superb, and it is easy to keep clean. 5 stars for sure.
Falk 24cm Copper Wok with Helper Handle
2013-08-03
Published: Saturday, 3 August 2013
966 customers found this review helpful. Did you? Yes, I did!