Customer reviews for the
Falk Copper Saucepan Set
Falk Ref: FCS05
Read what other customers who have bought this product have to say, or if you already own this product yourself, please post your own review...
Login and write a review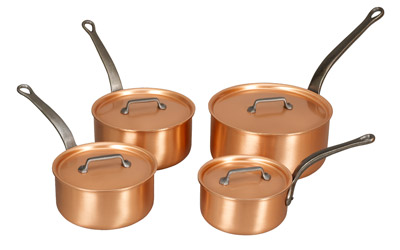 "I could not be more pleased" -
Veronica
My dream come true. We were going to drive over to Villedieu-les-Poles in France to purchase Mauviel pans, but could not resist these prices! These are the "creme de la creme" of saucepans in my opinion. Thank you Falk Culinair.

Veronica xxx
2013-01-05
Published: Saturday, 5 January 2013
1046 customers found this review helpful. Did you? Yes, I did!