Customer reviews for the
Falk Single Minded Set
Falk Ref: FCS02
Read what other customers who have bought this product have to say, or if you already own this product yourself, please post your own review...
Login and write a review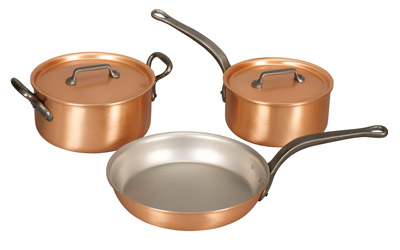 "Superb product and customer service!" -
Mrs Turner
The communication and service I received was second to none as these pans were a surprise birthday present I had some special delivery requests which were all met. They even included a card which I didn't request.

Very happy and would definitely use again!
2012-10-25
Published: Thursday, 25 October 2012
928 customers found this review helpful. Did you? Yes, I did!