Customer reviews for the
Falk 32cm Copper Jam Pot
Falk Ref: CU2040SF
Read what other customers who have bought this product have to say, or if you already own this product yourself, please post your own review...
Login and write a review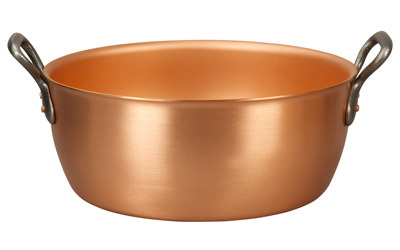 "Pots of jam" -
John
Large enough to deal with a bumper garden crop and perfect for marmalade too. Can also be used in the AGA Simmering oven.
2013-12-28
Published: Saturday, 28 December 2013
500 customers found this review helpful. Did you? Yes, I did!