Customer reviews for the
Falk 16cm Copper Rondeau
Falk Ref: INO2545SF
Read what other customers who have bought this product have to say, or if you already own this product yourself, please post your own review...
Login and write a review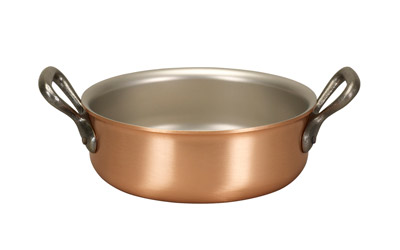 "Small, but useful" -
Ms Lee
Whenever I used my glass casserole, food gets scorched and sticks to the bottom.

But with this pan food does not stick due to its thickness. So I love it.
2014-08-03
Published: Sunday, 3 August 2014
822 customers found this review helpful. Did you? Yes, I did!