Customer reviews for the
Falk 28cm Copper Saucepan
Falk Ref: INO2519SF
Read what other customers who have bought this product have to say, or if you already own this product yourself, please post your own review...
Login and write a review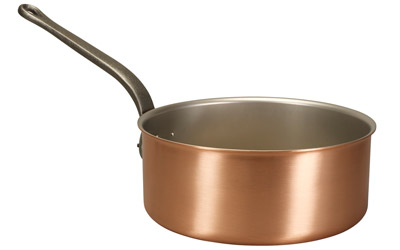 "Huge saucepan" -
Mr Webb
This saucepan is enormous. It holds 8 litres of water when full making it the perfect utensil for large scale boiling. You can tell as soon as you pick it up that it was made by a craftsmen who cared about what he makes. Something to bequeath the children one day.
2014-08-03
Published: Sunday, 3 August 2014
768 customers found this review helpful. Did you? Yes, I did!